On May 16th, SAECO held their annual Golf Charity Tournament to raise funds for Calgary Children's Hospital and the new facility for Mental Health for children and youth. In spite of the cooler temperatures, the turn out was great and a lot of fun was had by all. Donna and Carrie ran the IMS sponsored hole with a classic game of "Golf Pong". All 36 teams participated and the winner took home a $100 gift card to the Keg! For the doubters who said it couldn't be done, there were many who "honestly" got the ball in the pong cup with the club.
Thanks again to the SAECO committee for their hard work and preparation of another successful fundraising event. The proceeds benefit many children and their families across southern Alberta.
Team IMS won the cup this year for best score or was it for the best looking team, we're not sure?? Either way, congratulations!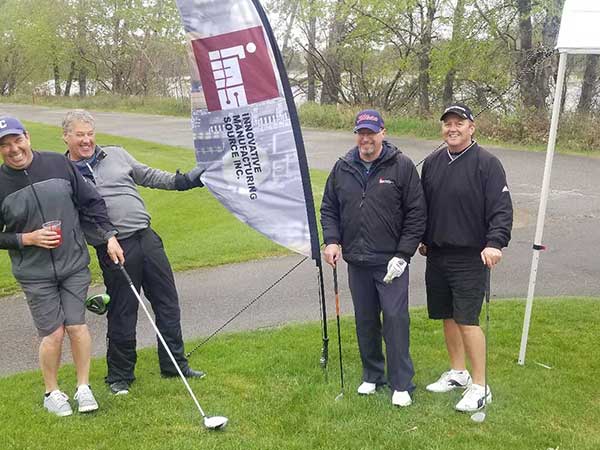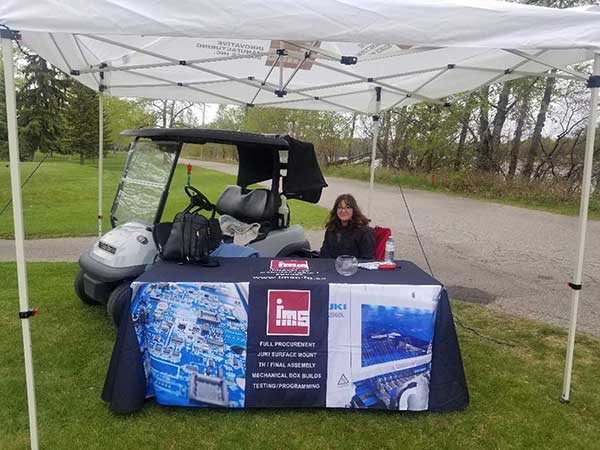 Team IMS II – Doug Neufeld, Mike Prior, Colton Elhard, Bernie Deschner